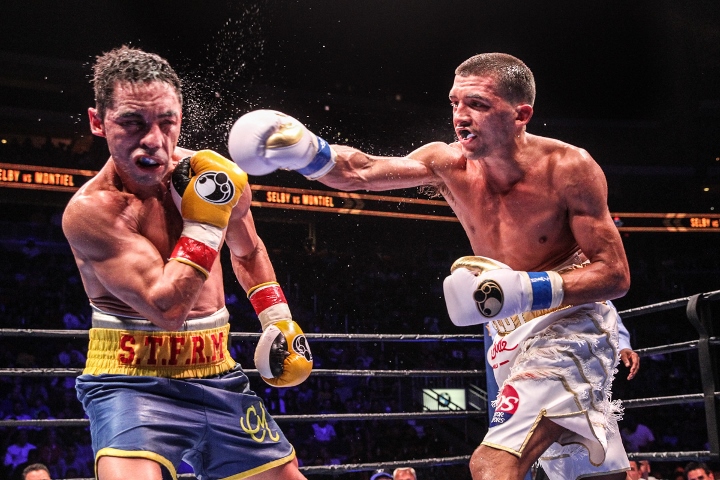 Selby started the fight well -he dominated the early rounds with his range and timing and landed two very big shots which checked the former Mexican Champion.
However, Montiel kept the pressure up, even after a ploughing right from Selby in the fourth round.
Then Montiel really began to put his experience to work; he read the signs and took Selby out of his comfort zone in the sixth, landing quite a few hits.
Montiel continued to come forward, making it difficult for Selby to find his jab and settle down again. By the sixth round, Selby had a cut above his eye - at this point, it looked like it could have gone Montiel's way had the cut opened up. Things looked edgy for Selby.
Then the eighth round came and everything changed. Selby's top form came out as he began popping his sharp jabs accurately despite Montiel's continual attempts to apply pressure.  
Whilst Montiel tired, Selby regained his finesse in the 9th, 10th and 11th rounds - finally, the smart, technical fighter we have come to know well had emerged.
Ultimately, Selby took victory by unanimous decision.